Aluminum mesh curtain wall is made of aluminum alloy sheet. Because of its low cost, unique appearance, beautiful effect, sound absorption and light transmission, and convenient installation, it is now more and more sought after by modern architectural decoration.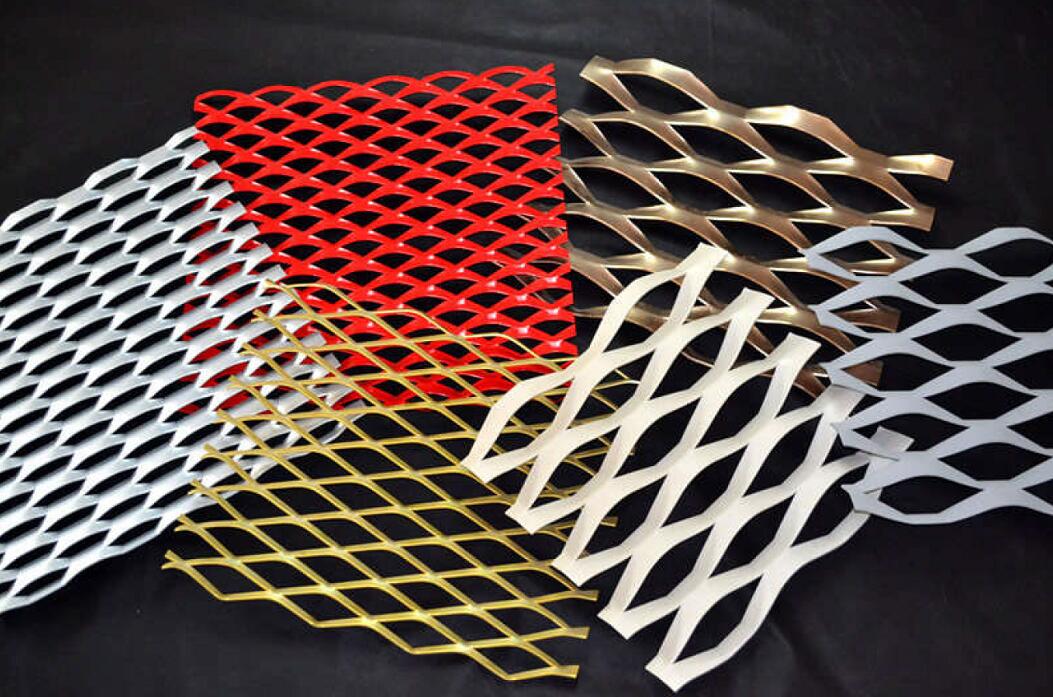 Specs of aluminum mesh curtain wall:
Alloy: 1100, 3003, 5052, 5754;
Thickness: 0.4-6.0mm;
Dimension: with usually 1000mm, 1200mm, 1500mm, mesh: diamond-shaped diagonal long intercept max. 220MM; stem width: max. 30MM; external dimension: draw mesh width (diagonal long-intercept direction of diamond-shaped mesh is the width ) up to 2 meters, length about 5
Meter.
Surface: PVDF color coating, PE color coating as request.
Normal hole size:
Quotation: Calculated based on the above data and total product demand. (It is recommended that the dimensions should not be too complicated)
The product data measurement is shown in the figure below.