Curved wood grain aluminum square ceiling is one of the more popular indoor ceiling and wall materials in recent years. It has an open view, ventilation, breathability, and its lines are crisp and clear. It embodies a simple and clear modern style, and is easy to install and disassemble. Convenience has become the main product that has swept the decoration market in recent years.
The main advantages of curved wood grain aluminum square ceiling are reflected in the following aspects:
1) Convenient construction, the arc wood grain aluminum square pass is formed by cold bending and welding, and the installation is simple and convenient.
2) With strong plasticity and unique and beautiful appearance, it provides designers with a broader space for ideas to create more unique and beautiful works.
3) Light weight, good rigidity, high strength, good weather resistance and corrosion resistance.
4) The surface wood grain adopts mature heat transfer technology, and the wood grain texture is diversified and optional.
5) Environmental protection and fire protection. Compared with wooden decorative panels, the arc wood grain aluminum square is made of aluminum, which has excellent fire resistance.
6) Wide application range: used for concealed projects in public places with many crowds, facilitating air circulation, exhaust, and heat dissipation, as well as uniform light distribution, making the entire space spacious and bright.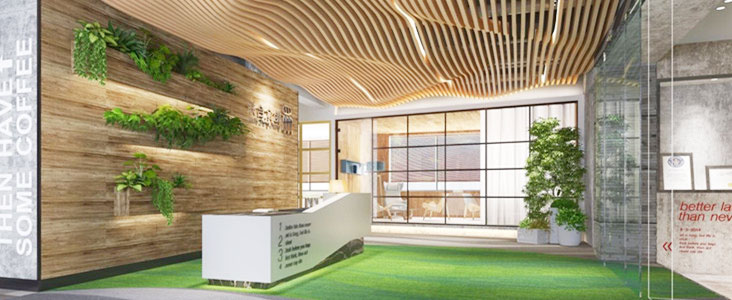 Scope of application:
Curved wood grain aluminum square ceiling is widely used in open spaces such as office halls, stations, airports, large shopping malls, hotels, passages, leisure venues, and building exterior walls.