The aluminum perforated panel adopts computer numerical control stamping equipment, selects the international standard aluminum hot-rolled high-quality aluminum alloy plate as the base material, and uses different specifications or patterns of punching technology to beautify the aluminum panel, which can relieve the depression caused by the closed type. , Perceptive to broaden the horizon space. The perforated aluminum plate series has a variety of pattern combinations, and can be customized according to customer requirements.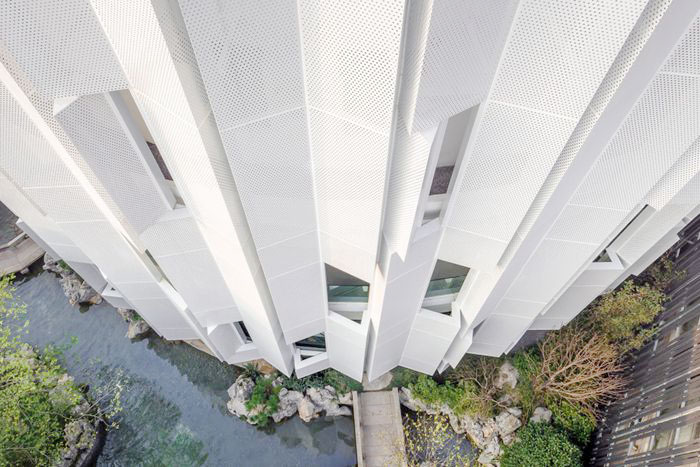 Product Specifications of aluminum perforated panel:
Alloy: 3003, 3105, 5052
Substrate size: thickness 2.0mm, 2.5mm, 3.0mm, 4.0mm, 5.0mm, 6.0mm
Width 1000mm-1900mm Length ≤6000mm
Regular size of finished product: Machinable length≤6000mm, width≤1500mm, height≤1.9mm.
Special version size: conventional arc plate forming radius ≥150mm, special mold opening
Punching plate punching hole diameter≤80mm Hole shape, size and spacing can be customized according to customer requirements
Features of aluminum perforated panel:
-Panel can be processed into arc
-Has a smooth appearance
-Fire and moisture proof, durable, sound and heat insulation
-Rich specifications, colors and seams to choose from
-Unique installation system, quick construction, can be disassembled and assembled in one piece
Applicable places:
Perforated aluminum plate can meet the needs of various functions, and is widely used in the external walls, ceilings, internal walls of buildings, etc.