Features and advantages:
Aluminum perforated sound absorbing panel has elegant appearance, fire and moisture resistance, easy installation, durable, sound absorption and heat insulation, is not affected by positive and negative wind pressure, is conducive to the heat dissipation of vents or other equipment, light transmission and other characteristics.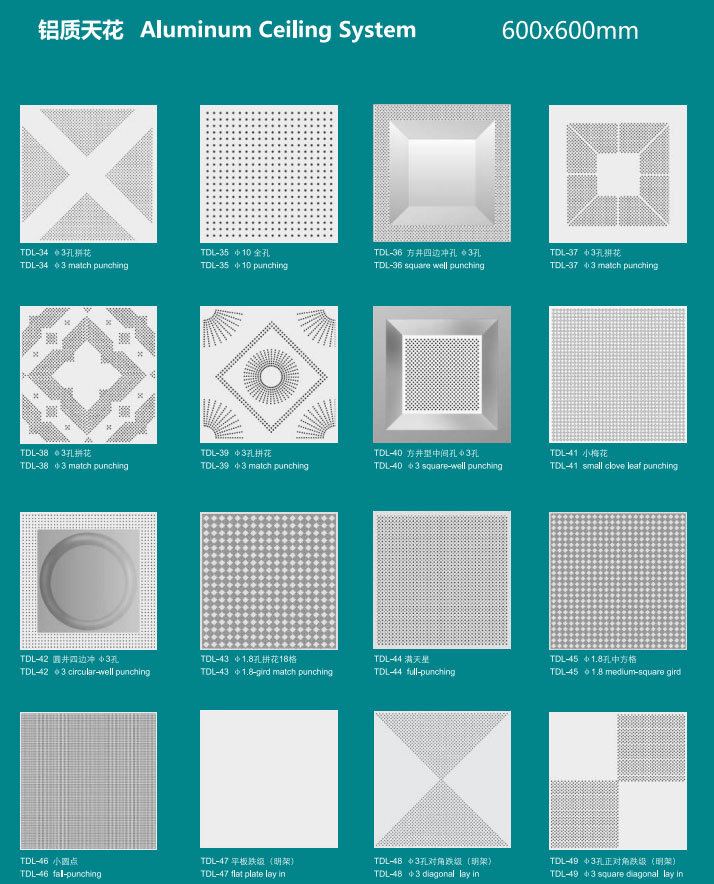 According to the arrangement of punching holes, the aluminum perforated sound absorbing panel is ever-changing, the composition is novel, and it has excellent sound absorption and sound insulation effects. The products of our company are bonded with sound-absorbing non-woven fabric or glass wool on the basis of punching. Especially the effect of ∮3.0 punching products is particularly outstanding.
The aluminum perforated sound absorbing panel series has a variety of pattern combinations, which can be customized according to customer requirements. Aluminum alloy perforated sound absorption board has excellent sound absorption effect when the punching rate is in the range of 15%-25%, and the sound insulation coefficient is as high as 0.45-0.92as. The large hole is good for absorbing bass and the small hole is good for treble.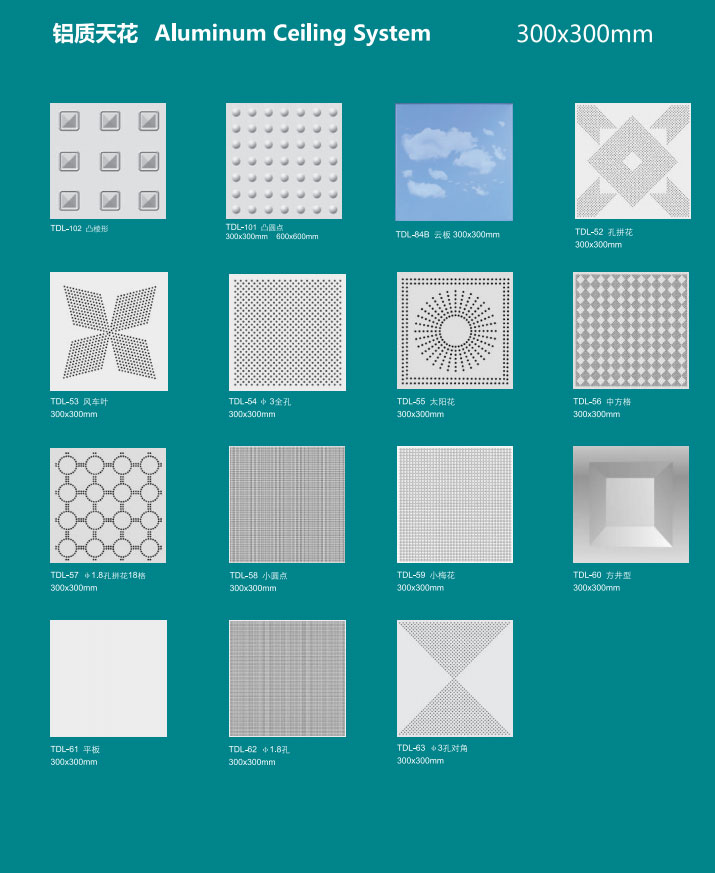 Applicable places:
Aluminum perforated sound absorbing panel is suitable for the exquisite decoration of stairs, balconies, environmental protection tables and chairs, environmental protection noise control barriers in the ceiling, interior and exterior walls of buildings, highways, railways, subways, airports and other facilities, generator rooms, factories and other partitions. Places where noise is reduced.