aluminum mesh grid can be made of expanded metal sheet, perforated metal mesh, woven mesh or laser cut screens. These grilles are ideal for radiator grilles and ventilation in cars and trucks. They provide maximum ventilation while preventing debris such as leaves and rocks from flying into the engine compartment. Aluminium grille mesh has high strength and will not be deformed by the impact of flying rocks.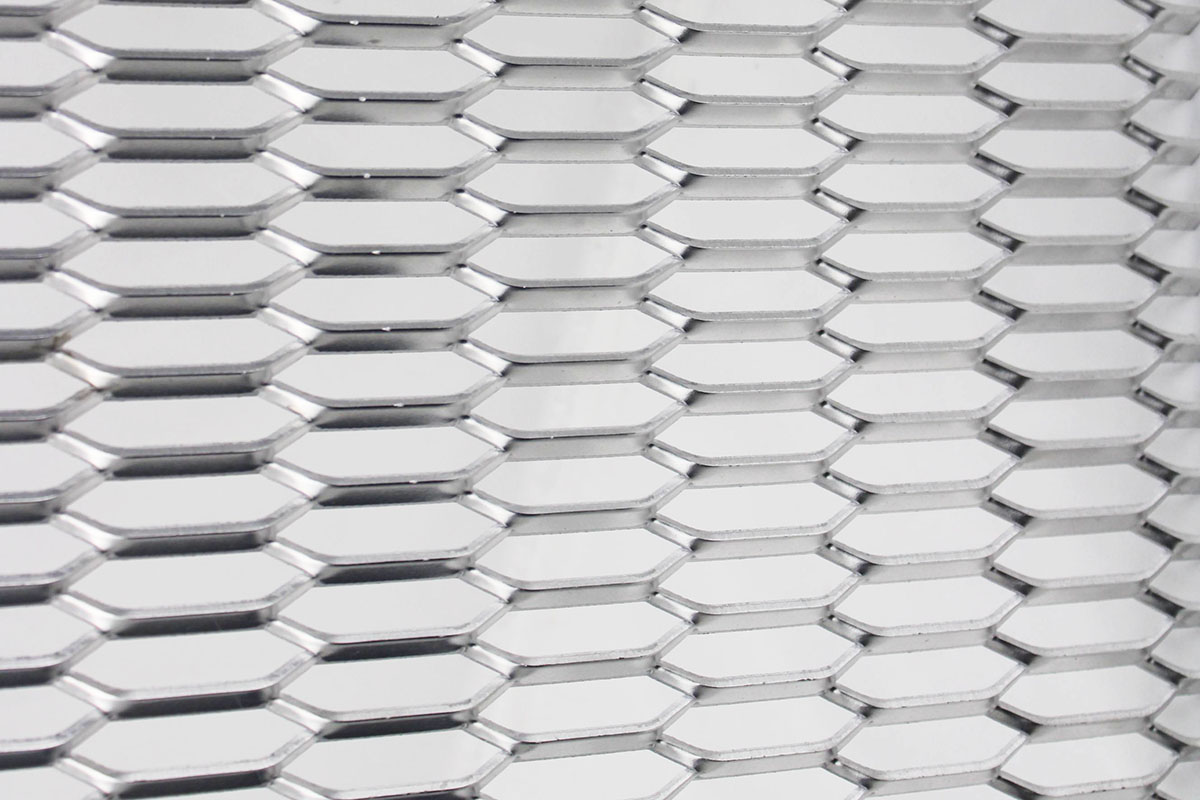 The aluminum expanded mesh grill is made by cutting and stretching a aluminium sheet. It is usually surface treated with black powder coating or polished chrome. It presents high strength and corrosion resistance. It is very suitable for the radiator grille, architectural metal mesh, and vent of the car.
The aluminum perforated mesh grill is also a very common material for car grille. It is available in a variety of hole pattern choices, such as round, square, diamond and other shapes of holes. In addition, the plate thickness and size, hole pattern and spacing can be customized according to your requirements.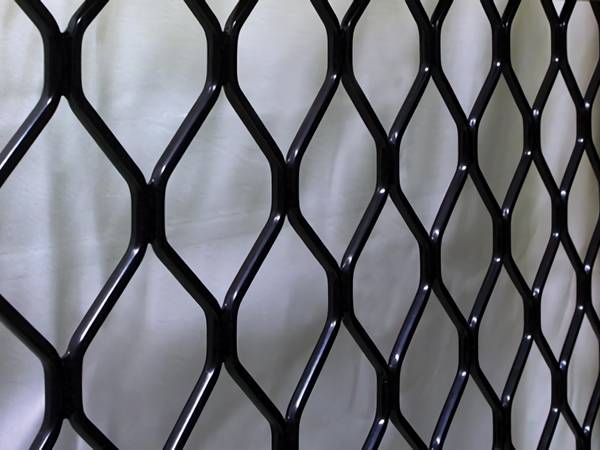 Aluminium woven grille mesh can be made by plain weave or crimped weave aluminum alloy wire. It can use flat wire or round wire, single wire or two-way, to create a variety of weaving patterns. It is generally a square or diamond-shaped grille.
Specification of the 7 mm Thickness Aluminium Diamond Grille for Door Window
Material:Aluminum mesh security screen was made from non corrosion aluminum sheet or aluminum alloy 6063 by stretched.
Aperture- Opening size: usual 67 mm × 84 mm.
Corddimension: 7 mm × 5.8 mm.
plate thickness:2 mm.
Surface treatment:
Mill finished surface treatment; Silver anodized, bronzed anodized surface treatment; powder coated black, white, green or brown; Meet Australia standard.
Standard panel width: 750 mm, 835 mm, 920 mm, 1070 mm, 1200 mm, 1950 mm.
Panel length 6150 mm.
Note:
Apart from 7 mm thickness 67 × 84 aluminium diamond grille, 6.5 mm and 9 mm security grille with 76 × 77 mm, 52 × 61 mm, or 64 × 89 mm aperture are also provided.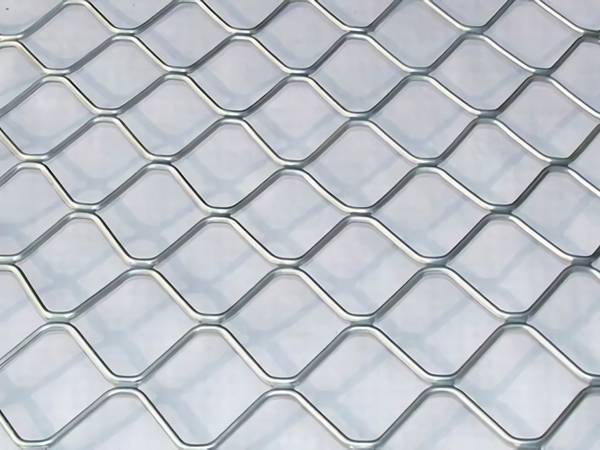 Aluminum diamond grille has the following features: strong and durable, equal cord dimension and hole size, Flat surface treatment, Rust resistance and various colors, Elegant appearance, easy maintenance, offering Ultra-clear visual experience and protective security.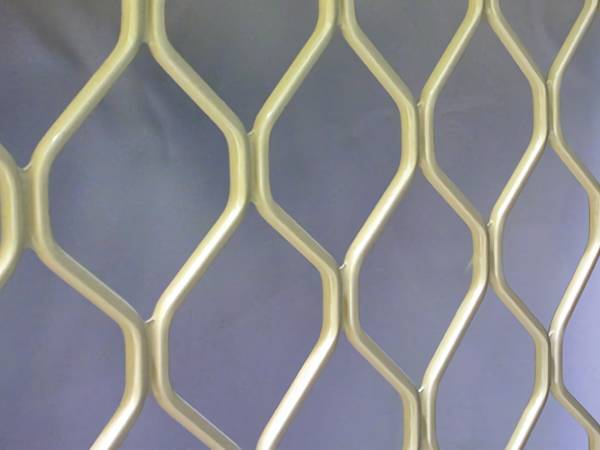 Warm tips:
Security Screens are 7 mm expanded aluminium mesh which is housed by an extruded aluminium frame. Incorporated in this system is a fly screen mesh barrier which helps to prevent unwanted insects entering your home.
Care and Maintenance:
Your 7 mm diamond pattern security grilles should only ever need to be washed down with a soft brush using warm water and a mild detergent. Rinse well with fresh water to remove any detergent residue. Do not use strong detergents or abrasive cleaners as they may scratch or damage the surface finish.
Application:
7 mm Diamond Grille mesh is an ideal security screen for windows and doors, as a visual physical deterrent, which can effectively protect your home and office. Besides it is also suitable for railway, highway, airport guarding and manufacturing pet cages.