Aluminum diamond mesh is a kind of decorative material widely used in interior decoration in recent years. From the perspective of decoration, it is highly appreciated and practical, and has a very powerful architectural ceiling form, which is favored by many people.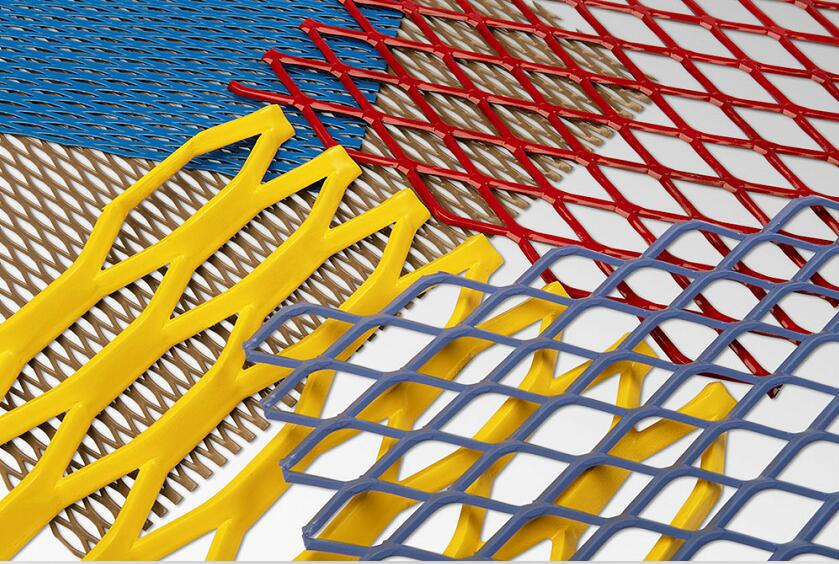 Advantages of aluminum diamond mesh:
Aluminum mesh is a lightweight material, which reduces the load of building structure and foundation, and provides good selection conditions for high-rise interior decoration.
The performance of aluminum mesh is excellent, with excellent heat insulation, sound insulation, waterproof, antifouling and corrosion resistance.
It is easy to implement construction operations such as processing, transportation, installation and cleaning.
Aluminum mesh has excellent processing performance, color diversity and good safety. It can fully adapt to the design of various complex shapes, and can process various types of curves and lines, which gives architects a huge play space and expands the design space of ceiling designers.
Aluminum mesh design has strong adaptability. Various types of metal ceiling decoration effects can be designed according to different appearance requirements, performance requirements and functional requirements.
High appreciation, strong practicability, strong ventilation, strong light permeability, sound absorption, simple construction, convenient and simple daily maintenance and low cost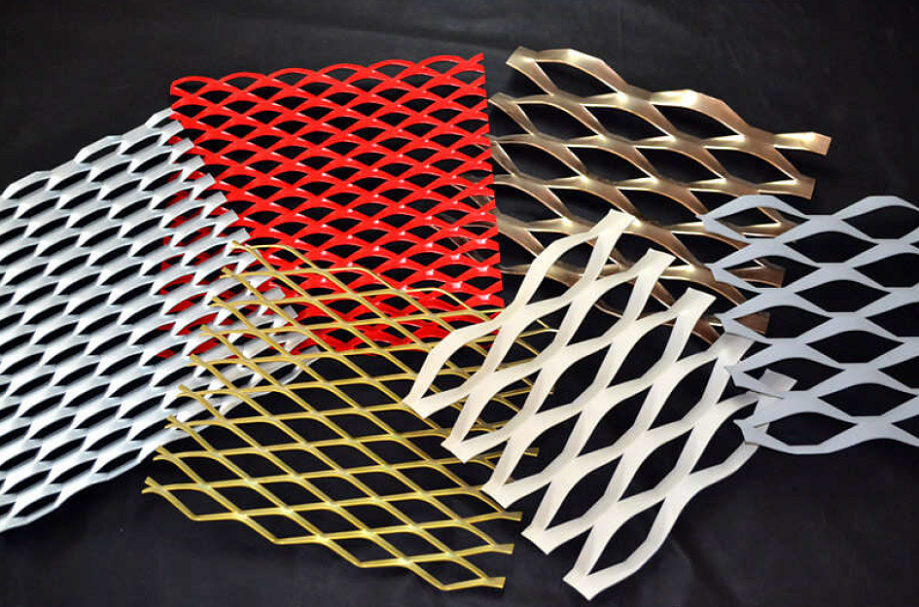 Specs of aluminum diamond mesh:
Material: aluminum alloy
Hole shape: rhombic and hexagonal
Long pitch of aluminum mesh: 3-80mm
Short pitch of aluminum mesh: 2mm-40mm
Aluminum mesh wire stem: 1.0-5.0mm
Aluminum mesh surface: sprayed with epoxy antirust paint, galvanized, electrostatic plastic spraying and plastic dipping
Aluminum diamond mesh is applicable to the diamond grid plate for indoor ceiling of hotel hall, railway station waiting room, platform, conference hall, entertainment hall, large workshop and so on.
Aluminium diamond mesh also has a variety of uses, widely used in building facades, wall cladding, window safety nets, gardening fence, stair railing, walkaway grating, residential doors, etc.