Aluminum sound absorbing honeycomb acoustic panel is made of high-quality aluminum alloy honeycomb aluminum foil, aluminum alloy sheet and aviation grade adhesive under high temperature and pressure, and micro-holes are worn on the panel and back plate of the aluminum honeycomb panel to achieve good absorption Acoustic performance, with full-frequency sound absorption, environmental protection, corrosion resistance, fire resistance, impact resistance, aesthetics, etc. At the same time, aluminum sound absorbing honeycomb acoustic panel can be customized according to customer needs in terms of size, shape, surface treatment and color. Customer personalized needs. It can be used for wall or ceiling to provide more creative sources for architectural designers.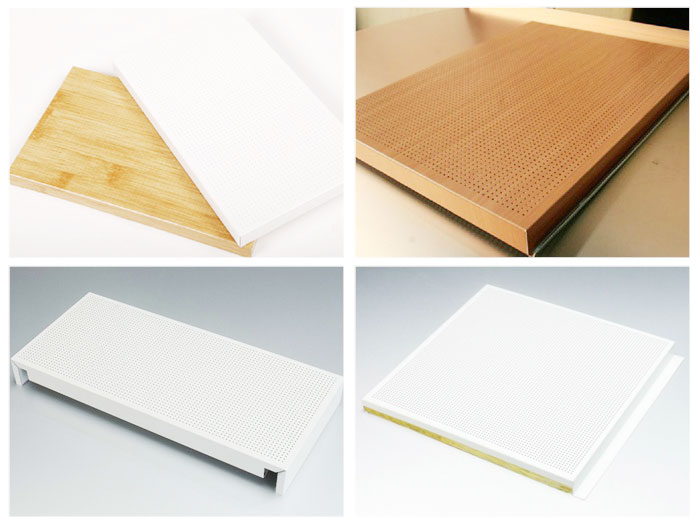 Design selection points:
1. After the form of the indoor facade or ceiling is determined, it must cooperate with the manufacturer to determine the material and form of the keel
2. There are a variety of shapes and functions, the shape is divided into strip plate type, square plate type and various shaped plates, etc.
3. Installation side and non-installation side can be used in combination
4. Each board can be disassembled and replaced separately, easy to install and maintain the facilities in the wall and suspended ceiling
5. The openings used to install lamps, shower heads and air conditioners can be processed by machines in the factory.
  
Applicable places:
Interior decoration: large-scale stadiums, conference halls, hospitals, subway stations, high-speed rail stations, theaters and other large public buildings need to reduce noise environment.
Outdoor noise reduction: sound-absorbing and sound-absorbing screens on both sides of highways and railways.