Aluminum hook on tile ceiling can produce various specifications and thickness to hook up the ceiling according to the needs of users, to achieve a beautiful effect! There are a variety of colors and punching styles (the back can be pasted with sound-absorbing paper or cotton), special circumstances can be customized according to drawings.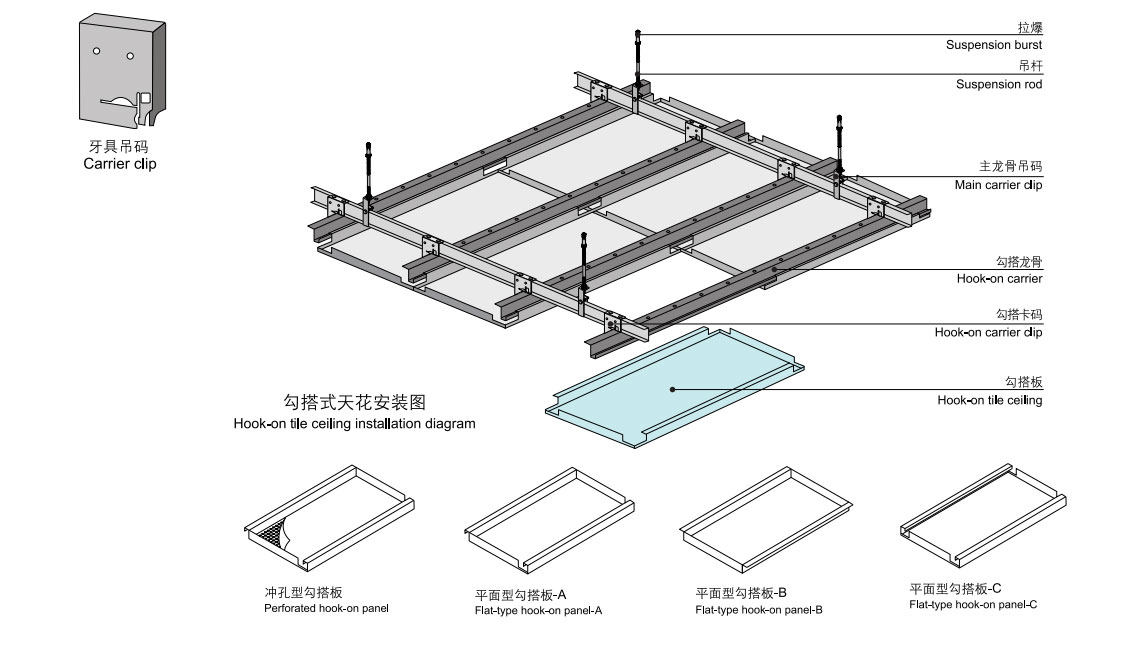 Aluminum hook on tile ceiling can flexibly design the size of the ceiling surface according to the actual space needs. After the keel system is fixed, it can be loaded and unloaded by hand without any auxiliary tools, which is flexible and simple. The keel system is equipped with a windproof code structure, its function can be in storm weather, the structure is firm. It is suitable for designing various decorative effects and shapes.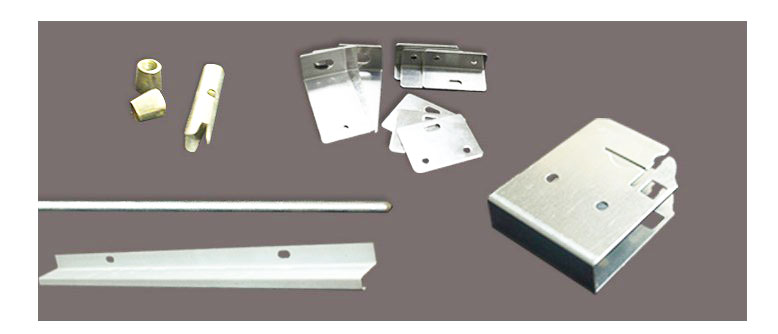 The smooth surface of aluminum hook on tile ceiling reflects the sense of fashion and inspires modern design inspiration. The exquisite ceiling is flat and stable, and can be loaded and unloaded with bare hands without the use of any tools. It is extremely easy; and sound insulation cotton can be set to create a perfect sound absorption function. Strong tightness, one-way parallel keel hook-up structure, so that the keels are lapped together in an orderly manner. The unique hook-up design controls the mobility between the board and the board to ensure that the gap is more tight and flat. Strong wind resistance and easy maintenance; each board is designed and installed with a windproof card code, suitable for outdoor decoration; and this structure has a unique access port design for maintenance and repair, which not only does not affect the appearance, but also ensures the overall uniformity of the ceiling.
It is widely used in places with high performance requirements for ceiling activities.
| Item | Parameter |
| --- | --- |
| Alloy | 3003, 3105, 5052 |
| Thickness | According to client request |
| Surface | Electrostatic powder coating/fluorocarbon coating |
| Color | Can be made according to client request. |
| Hole | Standard:Φ1.8mm、Φ2.3mm Special:Can be made according to client request. |
| Production process | Special roll forming |
| Keel | Special custom keel |
| Lifting system | Φ8mm Boom |
| Boom spacing | 1200mm×1200mm |
| Keel spacing | Discharge by ceiling module |
| Integrated system | It is recommended that lighting fixtures and air-conditioning equipment be hidden on the ceiling (free design according to the site) |