Features of shaped clip in aluminum ceiling tiles:
1. High-quality spray treatment, the color is more soft and durable, and it is new for a long time.
2. The folding edge of the plate is designed with a bevel of 5mm to increase the three-dimensional sense and line sense.
3. The special hidden frame ceiling keel realizes fast and precise installation.
4. Professional tools, easy to remove the plate, easy to maintain the background system.
5. There are different colors and perforations to choose from.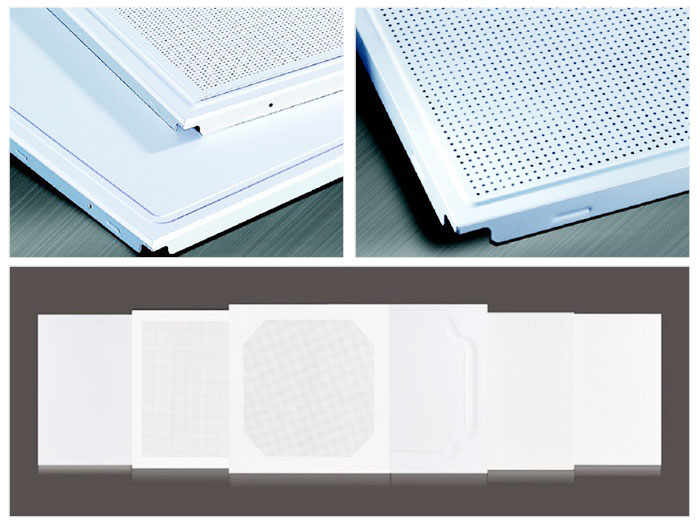 Application place:
The shaped clip in aluminum ceiling tiles is suitable for the decoration of large, medium and small buildings such as office buildings, hotels, hotels, stations, airports, commercial and entertainment venues, and high-end residences.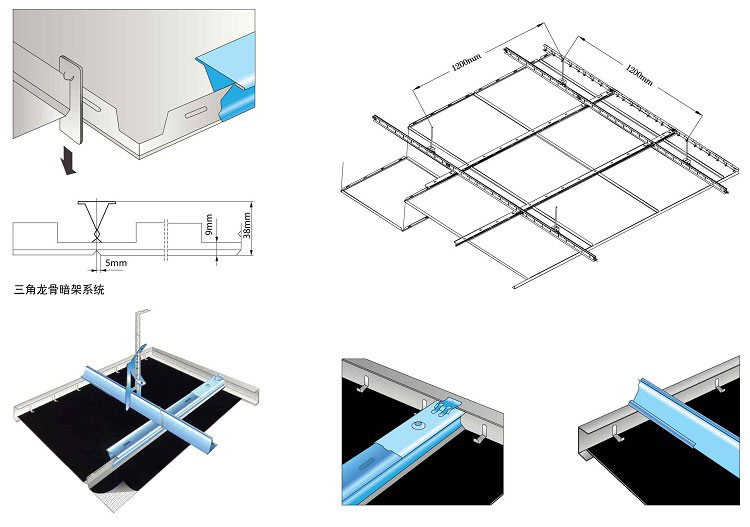 Item
Parameter
Alloy
3003
Thickness
0.5-1.2mm
Surface treatment
Pre-roller coating/powder spraying/polyester spraying/anodizing/filming
Color
Normal color:white;Can be adjusted according to customer requirements
Specs
300×300mm、300×600mm、300×1200mm
600×600 mm、600×1200mm Can also be customized according to customer requirements
keel
Hot dip galvanized steel plate, the surface can be made into baking paint, available in white and black
Lifting system
Φ8mmBoom
Perforated pattern
Φ0.8mm、Φ1.0mm、Φ1.8mm、Φ2.5mm
(Soundtex sound-absorbing non-woven fabric attached to the back)
Boom spacing
1200mm×1200mm
Keel spacing
Emission by ceiling module
Minimum space
250mm
Integrated system
It is recommended that lighting fixtures and air conditioning equipment be hidden on the ceiling
Or install the lighting equipment separately under the ceiling