Features of aluminum clip in ceiling:
Aluminum clip in ceiling is more versatile and is one of the mainstream products of metal ceilings, accounting for more than 60% of metal ceilings.
There are various styles, and different sizes of aluminum gussets can be combined and matched, which can combine various decorative styles. For example, the combination of square plates and strips breaks the monotony of smallpox and gives people a sense of elegance.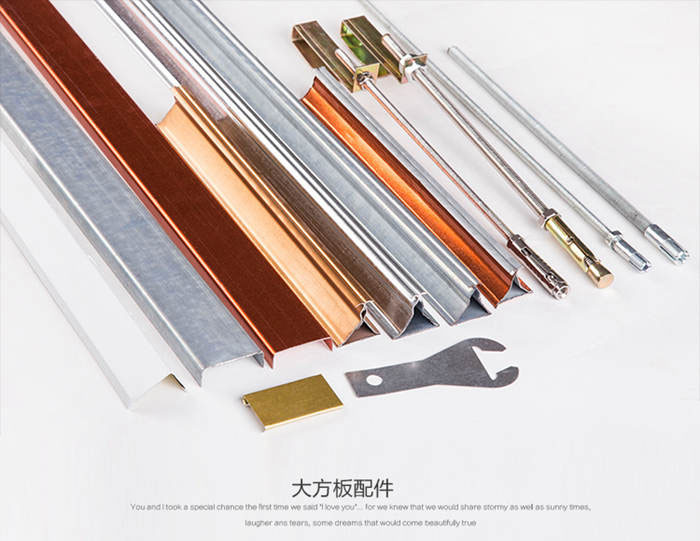 Lightweight structure: This structure is a one-way parallel keel clip-in structure, each aluminum gusset is independent, easy to assemble and disassemble, and easy to maintain.
Seamless splicing: The splicing between the plates is tightly clamped together by the keel, so the gap between the plates is impeccable, and it has strong covering effect on concealed works, and it has the protection of fire and moisture.
Flat and seamless, each aluminum gusset plate has a card position on the edge, which ensures the flatness of the ceiling to a certain extent, and ensures the overall consistency and beauty of the ceiling.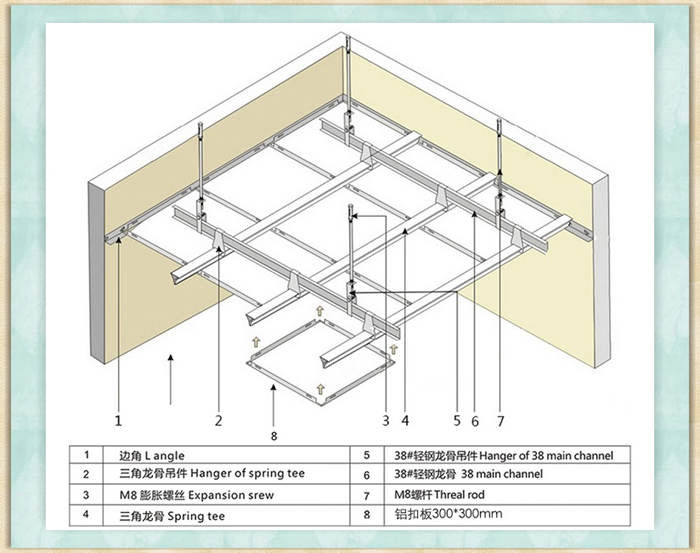 Low requirements for space height: suitable for spaces with more hidden projects.
The cloth hole can be selected, the perforation rate is 1% to 25%, and it has sound absorption function. The best sound absorption effect can be achieved by attaching non-helping sound absorption paper or sound absorption cotton on the back of the aluminum buckle plate.
Specs of aluminum clip in ceiling:
Material: 1100H24 aluminum, 3003H24 aluminum alloy
Thickness: 0.5-1.2mm
Specifications: 300×300mm, 300×600mm, 500×500mm, 600×600mm, 600×1200mm, 800×800mm
Surface treatment: powder coating, roller coating, coating, anodizing
Surface color: plain, metallic, wood grain, stone grain, etc.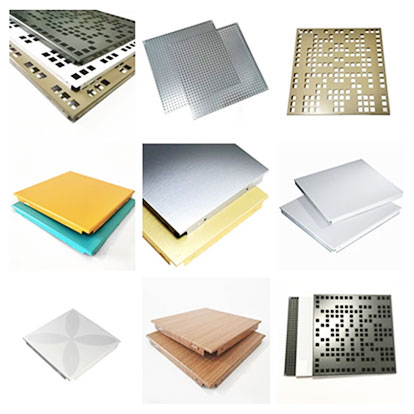 Aluminum clip in ceiling is suitable for most indoors, such as office buildings, schools, stations, large stores, channels, banks, etc.