aluminum suspended ceiling grid
Aluminum suspended ceiling grid is a special material, lightweight and durable. It is widely used in home decoration ceilings. It has a variety of excellent characteristics. It is suitable for kitchens and bathrooms. It can achieve good decorative effects and has multiple functions. , So it is well received by consumers, this is the origin of aluminum gusset ceiling.
The aluminum suspended ceiling grid is not as thick as possible. The aluminum gusset for home improvement needs 0.6 mm, and the aluminum gusset for engineering can choose 0.8 mm. The quality of the aluminum gusset does not entirely depend on its thickness. At the same time, it is necessary to grasp the corner of the aluminum gusset and shake the entire aluminum gusset to check the elasticity and toughness of the plate. There are poor-quality aluminum gussets, but poor-quality aluminum is used, and the entire plate has no elasticity. It is generally believed that the original thick aluminum is good, and indeed the quality of the plate depends on the material, the purity of the aluminum, high-quality aluminum gussets are light and flexible; inferior aluminum gussets have high iron and heavy metal content, and the plates are heavy and easy to break .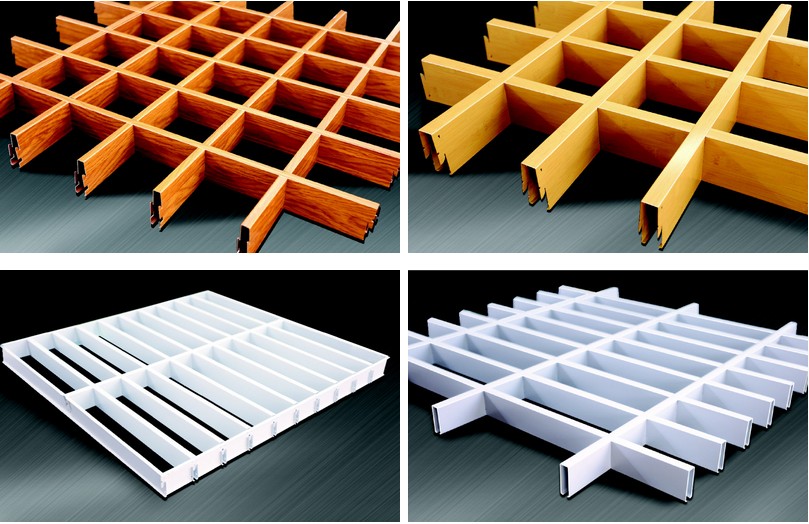 The aluminum suspended ceiling grid produced by Henan Chalco is the most popular, mainly due to the following aspects.
The aluminum gusset itself has stable performance, light weight but high strength, non-toxic, fireproof, sound insulation and shockproof.
For installation and maintenance, each piece can be disassembled independently, easy to install and convenient for later maintenance.
Various designs and colors, beautiful and generous, of which the integrated ceiling can meet the needs of users to the greatest extent.
Henan Chalco is determined to forge ahead and has developed a diversified product aluminum suspended ceiling grid suitable for multiple functions and purposes in different areas such as living room, bedroom, entrance, balcony.