The C shaped wind resistant linear ceiling has a beautiful slender line, and its beveled edge contact design makes it possible to see clear stripes from a distance. The ceiling is rolled and formed by a special cold rolling machine, with uniform width and unlimited length, suitable for large and open places.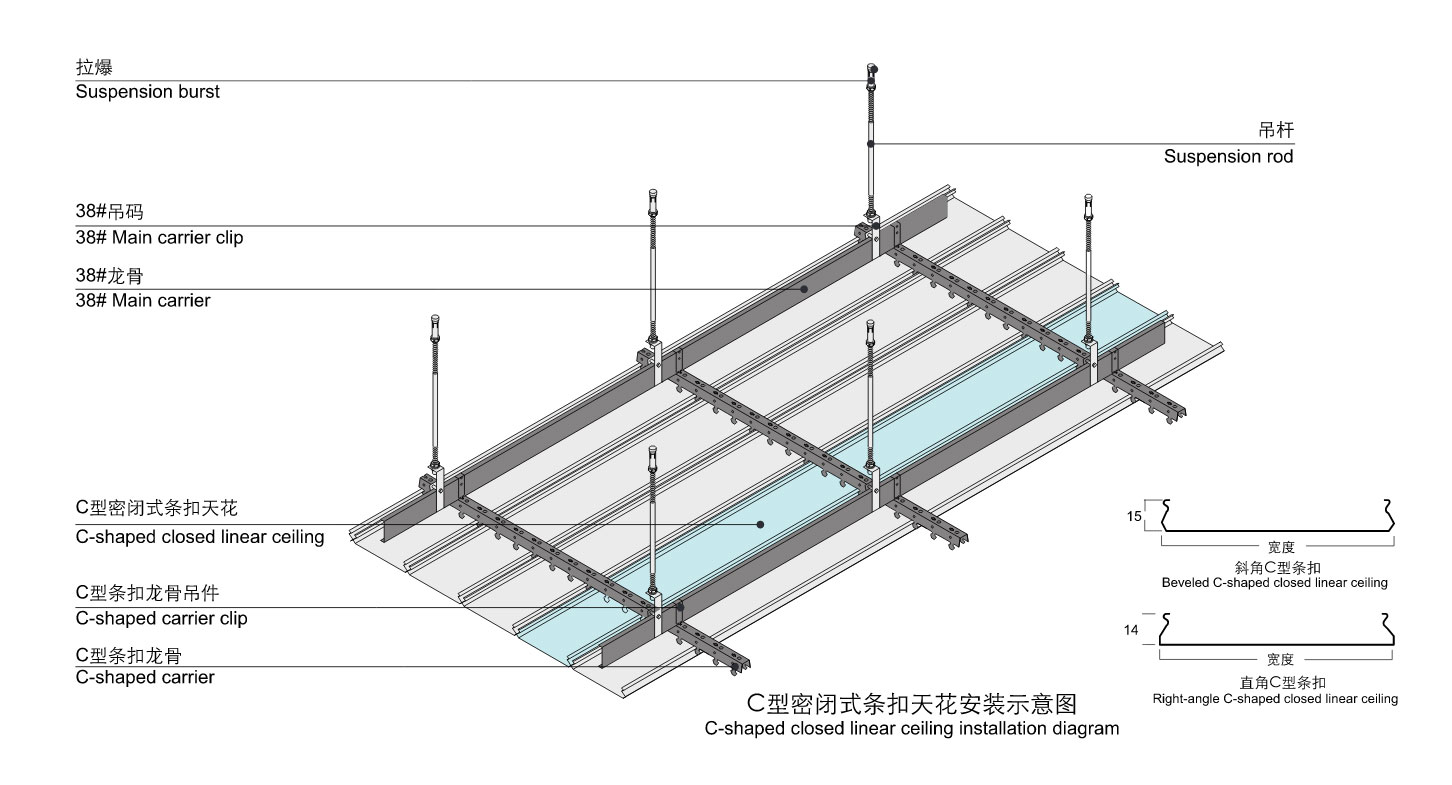 The standard width of C shaped wind resistant linear ceiling is 300mm. When installed in an indoor space less than 2 meters in length, it can be directly laid on the corners of the wall without the keel. R-shaped special keel must be used for places more than 2 meters long or outdoors. The wide-strip ceiling is tightly buckled with the R-shaped special keel, which has the function of windproof. It is also equipped with integrated lamps, air-conditioning vents and other products, which can be used together to achieve the best decorative effect for the overall ceiling appearance.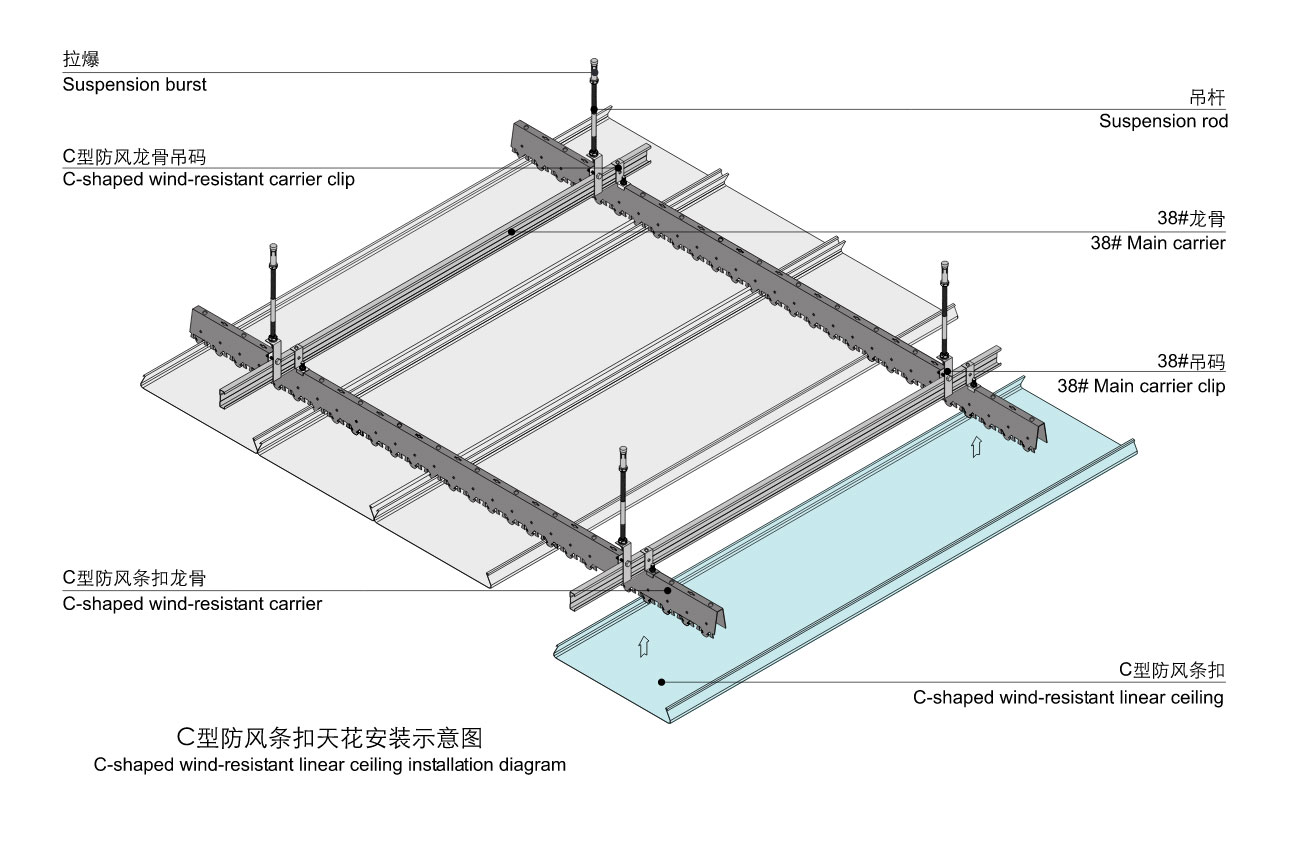 C shaped wind resistant linear ceiling is novel in structure, generous in design and clean as a whole. It can perfectly express the designer's ideas, and its novel and unique structure is full of sense of the times. It is characterized by vertical compactness and straight board surface, stable structure, simple and bright lines, and more varied. It can produce product series such as film coating, spraying and punching, suitable for indoor and outdoor installation.

Standard size: 300mm、400mm、500mm、600mm
Remark: non standard sizes can be customized.