production of solid aluminum sheet
Henan Chalco continues to introduce the most advanced production equipment and technology from abroad to improve product quality and create high-end quality. At present, it has introduced a batch of German LFK computer numerical control sheet metal equipment, and has multiple computer numerical control shears, bending machines, engraving machines and the introduction of Japanese AMADA computer numerical control punching machines to continuously improve the accuracy and tolerances of sheet metal to achieve yacht sheet metal Gold level. The spraying equipment introduces the German Henkel pure water pre-treatment system, the Japanese Lang's automatic electrostatic spraying system, the natural gas combustion system, the furnace temperature control system, and the computer numerical control fully automated production process.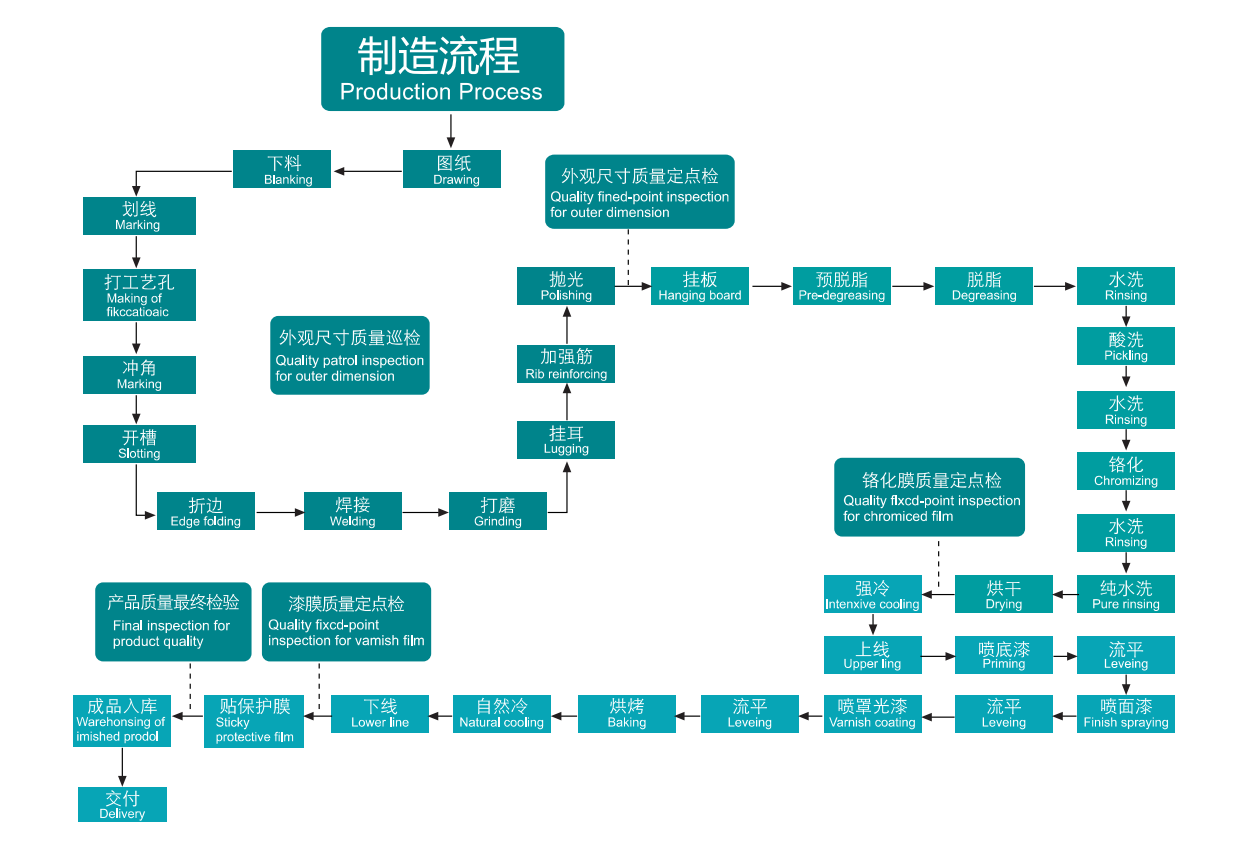 1. Aluminum sheet production process:
CNC shearing → sheet pay-off → CNC punching (attack angle, slotting) → CNC bending (roll arc) forming → welding → assembly (reinforcement, corner code) → grinding → polishing → inspection (detection)
2. Spraying equipment and technical advantages:
Advantage 1: German Henkel pure water pretreatment system
Pre-treatment process:
Water washing and decontamination → degreasing (degreasing) → pure water washing → alkaline washing (alkali etching) → pure water washing → pickling (except light) → pure water washing → passivation → pure water washing → pure water washing → drying
Advantage 2: Japan Lang's automatic electrostatic spraying system
It is one of the most advanced electrostatic spraying equipment in the world. It adopts the "X-axis and Y-axis" computer automatic control system and automatic electrostatic spray gun to match the primer, topcoat, and varnish (protective paint) by computer to effectively control the spraying The coating film thickness is uniform, the color difference is reduced, and the product quality is ensured. It is the best equipment for spraying aluminum materials such as nano ceramic aluminum plates, fluorocarbon aluminum veneers, aluminum ceilings, aluminum profiles, etc. Ceramic coating, fluorocarbon coating spraying.
Spraying process:
Upper part → spray primer → spray top paint → spray varnish (protective paint) → curing → inspection → lower part → film (packing) → storage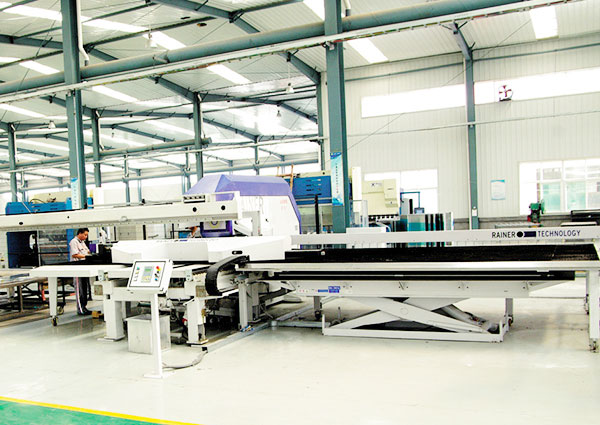 Advantage 3: Natural gas combustion system, furnace temperature control system
The spraying production line of nano-ceramic coatings and fluorocarbon coatings established by our company in accordance with Japan's Ran's technical standards is 350 meters long. The natural gas combustion system and furnace temperature control system are 100 meters long, making it the longest and largest nano-ceramic coating in the industry. One of fluorocarbon paint spraying production lines. The characteristics of the application of this technology: the spraying process is about 150 minutes, and the sprayed product is cured for 45 minutes at a high temperature of 250 ℃, so that the coating is completely cured, and the coating index meets or exceeds the technical parameters of the AAMA2605-05 standard It is required to effectively strengthen the adhesion, weather resistance, durability and stability, gloss and color retention of sprayed products, and extend the service life.