under deck aluminum ceiling panels
The under deck aluminum ceiling panels are made of AA aluminum alloy as raw material, molded or continuously rolled mechanically, and are distributed in long strips with distinct edges. Due to the installation gap between the gusset and the molding, the ceiling plane presents a high-low staggered, three-dimensional and dynamic effect. The ceiling system is regular, generous, compactly arranged, shaped, three-dimensional and modern, and features strong. For ceilings with sound absorption requirements, perforated plate design is optional, and the sound absorption standard of flame-retardant cotton cloth can be achieved. The sound absorption effect uses German soundtex non-woven fabric, MRC 0.65-0.8, and the surface uses Akzo Nobel imported electrostatic powder coating, layer Up to 0.1mm thick.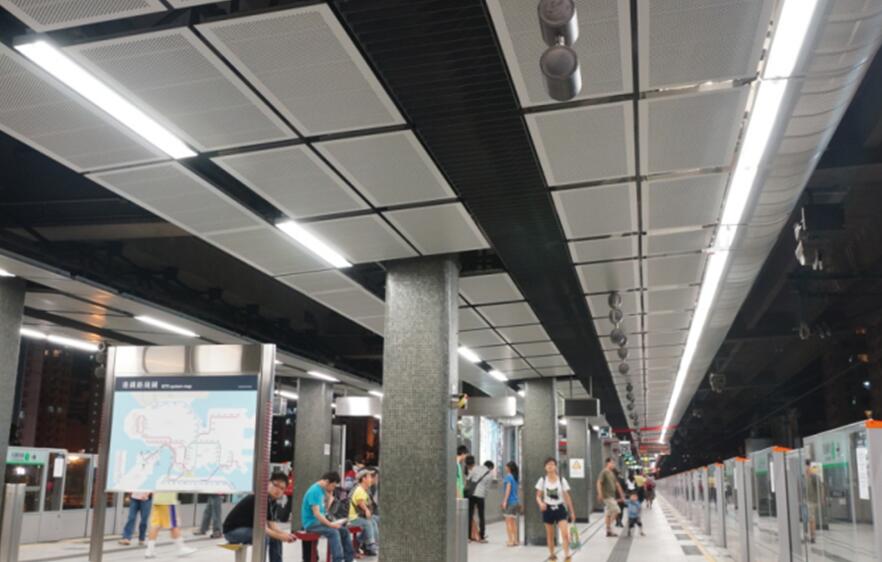 Usual format: Commonly used widths are 50mm, 100mm, 150mm, 200mm, 300mm, 400mm. Commonly used thickness is divided into 0.5 mm-1.2mm.
Surface treatment process: powder spraying or polyester paint roller coating, Lass surface treatment can also be used
Application places of under deck aluminum ceiling panels: office buildings, corridors, airports, stations, clubs, banks, shopping malls, exhibition halls, public restrooms, etc.