u baffle aluminum panel ceiling
U baffle aluminum panel ceiling is an interior decoration product. It is beautiful, durable and safe, which is deeply loved by engineering users. The surface treatment of aluminum profile includes powder spraying, fluorocarbon, polyester, wood grain, marble grain, frosted wire drawing, roll coating, copper plating, etc. the color can be customized according to the color card provided by the company or the color card provided by the user.
U baffle aluminum panel ceiling features: it has open vision, ventilation and air permeability. Its lines are bright and neat, with clear layers. After installation, the whole space has a harmonious and soft three-dimensional line feeling, reflecting a simple and clear modern style.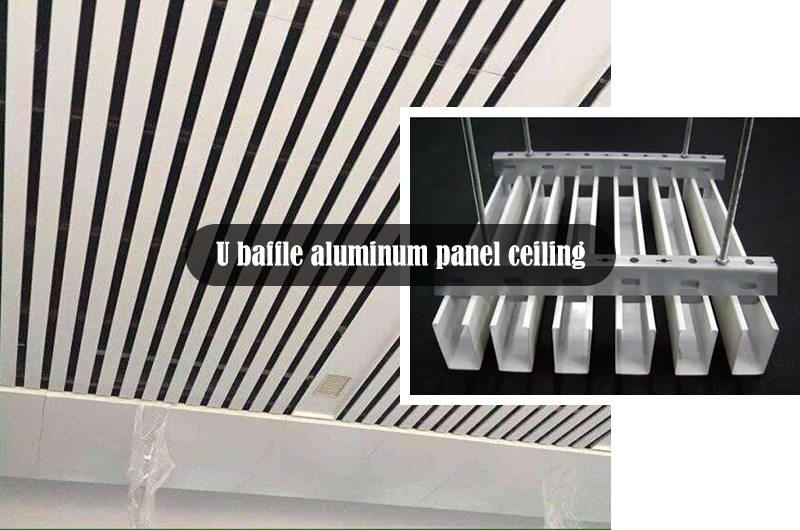 Thickness: 0.4-1.0mm
Characteristics: fireproof, flame retardant
Specific gravity: 2.74
Plate surface form: strip shape
Surface coating: spraying
Color: processing customization
Application place: subway station, high-speed railway station, railway station
Shape: long strip, any size within 6M
Material: AA grade aluminum alloy
Manufacturing process: continuous rolling, or cold bending, or extrusion
U baffle aluminum panel ceiling is also often used in home decoration. The high-quality ceiling of the ceiling can not only beautify the room, but also protect the ceiling, easy to clean and conceal pipelines. In the current home decoration, the ceiling will be used in the kitchen, bathroom, balcony and other positions. U baffle aluminum panel ceiling can not only ensure the service life, but also avoid a lot of trouble.