aluminum suspended ceiling panel
Metal ceiling materials have been used in public buildings since the beginning of the 20th century. Over the past two years, various aluminum suspended ceiling panels have been selected as ceiling materials for room decoration on a large scale. Aluminum suspended ceiling panel, as an important material of ceiling, is more and more widely used in decoration.
Aluminum suspended ceiling panel is a general alloy with the alloy number of 3003 / 5005 / 1100. It is divided into ordinary aluminum, aluminum magnesium alloy and aluminum manganese alloy according to the composition of aluminum gusset plate.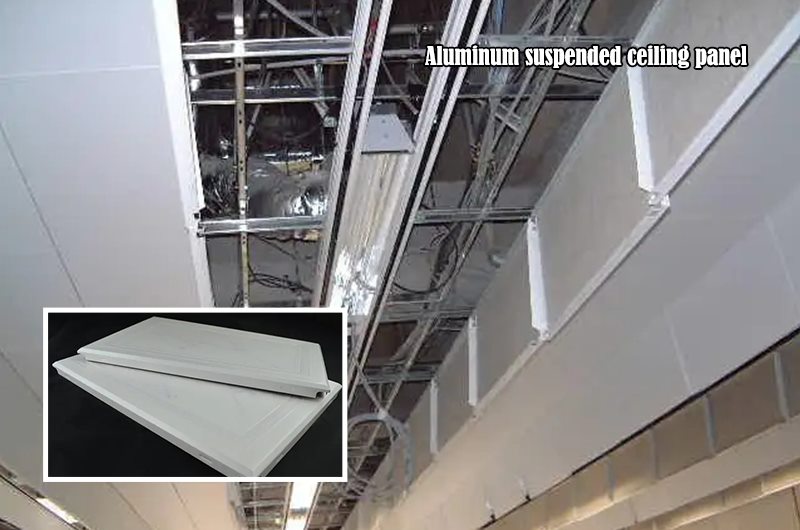 Surface treatment methods of aluminum suspended ceiling Pane: electrostatic spraying, paint baking, roll coating, pearlescent roll coating and film coating.
Advantages of aluminum suspended ceiling panel
Aluminum suspended ceiling panel can prevent oil stain, moisture, flame retardant, beautiful, convenient transportation and simple installation. In addition to these aluminum suspended ceiling panels, they also have excellent corrosion resistance, UV resistance, environmental protection, non-toxic and easy to clean. Its service life is still very long and its price is cheap. It is suitable for most families.
Henan Chalco aluminum is a large modern aluminum processing enterprise integrating scientific research, processing, manufacturing and. It is mainly engaged in the production and sales of aluminum plate, strip and foil. At present, the company's products cover many varieties and specifications of aluminum alloys such as 1 series, 3 series, 4 series, 5 series, 6 series, 7 series and 8 series. Products are widely used in transportation, packaging containers, architectural decoration, machinery and electrical appliances, electronic communication, petrochemical industry, printing plate making and other industries.