Wood grain aluminum veneer
Wood grain aluminum veeer is a kind of material with high temperature resistance, fast heat dissipation and strong fire resistance. Strong anti pollution ability, not easy to dust. It's a good environmental protection material. Wood grain aluminum veeer is a popular decorative material now.
Product thickness: 0.8-3.0 mm (customizable)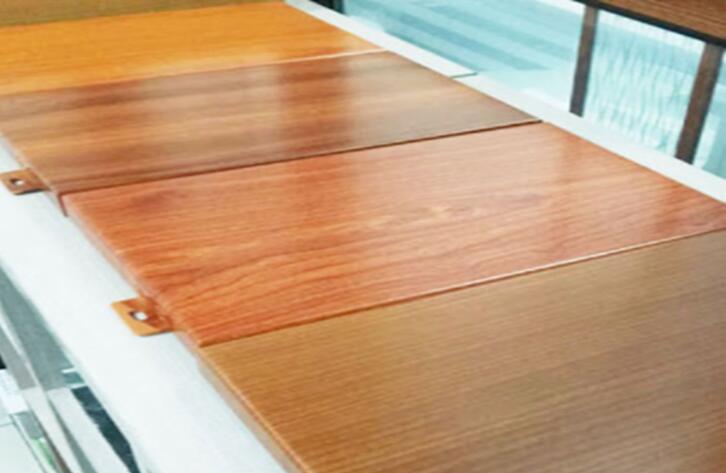 Surface treatment: fluorocarbon, wood grain, stone grain, powder (customizable)
Material advantages: fireproof, corrosion-resistant, moisture-proof, easy to clean, environmental protection, easy to install
Scope of application: office, airport, corridor, shopping mall, club, etc.
Wood grain aluminum veeer adopts high-quality and high-strength alloy aluminum plate and new pattern decoration materials. The pattern is high-grade and gorgeous, the color and texture are lifelike, the pattern is firm and wear-resistant, and there is no formaldehyde, non-toxic and harmful gas release, so that you no longer have to worry about the peculiar smell and physical injury caused by paint and glue after decoration. The quality is excellent, It is the preferred material for high-grade architectural decoration.。