Laser engineered aluminum plates
Laser engineered aluminum plates is a special building material, which not only meets people's aesthetic needs, but also has practical performance. It has become one of the widely used building decoration materials in recent years. Laser engineered aluminum plates, also known as hollowed out carved aluminum plates, with a thickness of 1.5-3.0mm, are mainly curtain wall decoration materials formed by taking 1100, 1060, 3003 and 5052 aluminum plates as the base materials, successively through NC fine carving, stamping and cutting, and then forming and surface spraying through NC bending and other technologies.
Signi aluminum products cover 1-8 series aluminum plate, strip and foil, and the size can be customized. The aluminum plate base material for engraving produced by the company has good surface, flat plate type, no oil spots, waves, scratches and roll marks on the surface, neat cutting edges, no burrs and stable quality, and provides the original quality assurance.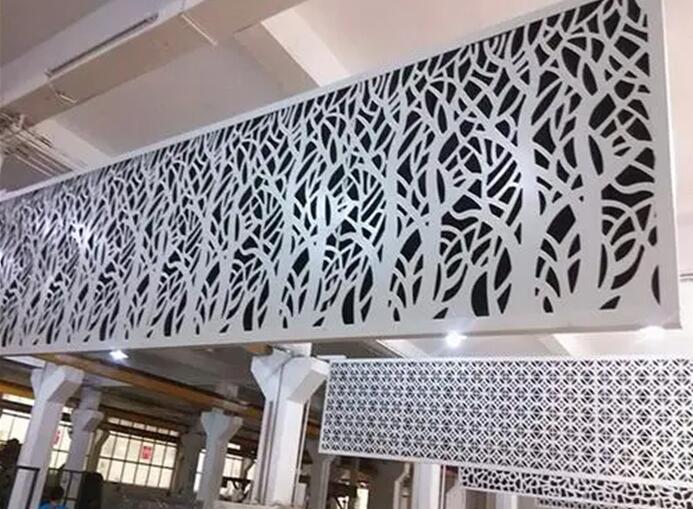 Laser engineered aluminum plates manufacturer
The company is a large-scale manufacturer and can produce aluminum plates of various specifications with thickness of 0.12mm-500mm and width of 500-2600mm.
Technical equipment. It has more than 20 production lines independently developed by Germany, South Korea, Italy and more than 60 large-scale processing equipment, independently developed (1 + 4) hot continuous rolling production line and 3300mm wide "1 + 1" hot rolling production line.
Packing and delivery. Professional warehousing and logistics, strict rainproof, moisture-proof and moisture-proof packaging to ensure that the goods are in good condition in the hands of customers. When packaging aluminum materials, paper or film shall be sandwiched on the aluminum plate to ensure that the surface of aluminum materials is intact and free of scratches. Export products shall adopt wooden boxes and brackets with fumigation marks.