Ceiling aluminum honeycomb panel
advantage
Light weight, the weight of aluminum honeycomb panels is 1/3-1/10 times the weight of aluminum panels of the same thickness;
Super flatness, due to the double-sided force on the board surface, it completely overcomes the deformation caused by the self-weight of the single-layer decorative board, and can achieve a very ideal decorative effect;
High safety, all aluminum plates are composed of non-combustible materials, which fully meet the fire safety requirements;
It has good sound insulation and heat insulation effect, and the surface can be punched with micro-holes to improve the decorative effect and sound absorption effect;
Good processing performance, various special shapes can be manufactured according to design requirements, and can be cut and sawed;
High strength and large size, the standard board size is 1200mmx2400mm, various specifications can be customized;
It is convenient for construction and maintenance. The aluminum honeycomb panel completely considers the requirements of construction, installation and maintenance in the design, and can be installed and replaced on site in a short time.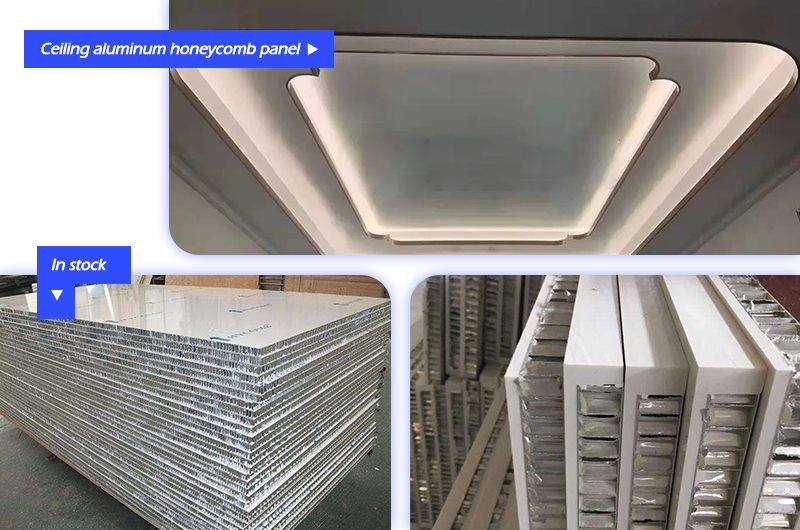 Structure and composition
Using advanced aerospace technology and self-developed automation equipment, the high-quality aluminum plate and aluminum honeycomb are compounded into a new type of environmental protection material with heat preservation, sound insulation and flame retardant.