Carved aluminum veneer is now a more popular decoration material. The surface of the aluminum plate is punched, carved, and hollowed out. It can be processed into a variety of complex shapes, which makes the aluminum plate more artistic and decorative. It is also more diversified. The aluminum plate carving is carried out on the surface of the aluminum veneer through some machinery and equipment, and various patterns or perforated patterns are carved according to the customer's design requirements.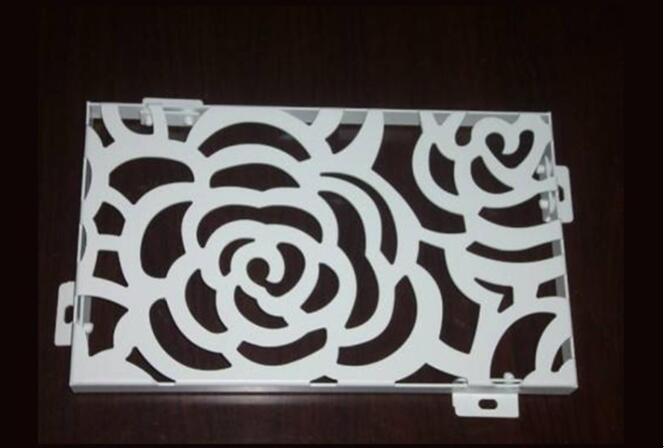 Product thickness: 0.8-3.0mm (customizable)
Surface treatment: fluorocarbon, wood grain, stone grain, powder (customizable)
Material advantages: fireproof, corrosion-resistant, moisture-proof and easy to clean, environmentally friendly and easy to install
Scope of application: offices, airports, corridors, shopping malls, clubs, etc.
Chalco produces aluminum ceilings, metal aluminum veneers, and various aluminum profiles. Our company has a senior technical team, and we select high-quality materials that are durable. The product style is complete, the factory sells directly, and the customer does not have to worry about after-sales problems.