3003 h18 honeycomb aluminum plate
The rolling of aluminum alloy and wide aluminum foil has raised the honeycomb core to a new level, and the tensile, compression and shear strength of aluminum honeycomb core have been greatly improved. It has been quickly applied in motor vehicles, especially in aircraft.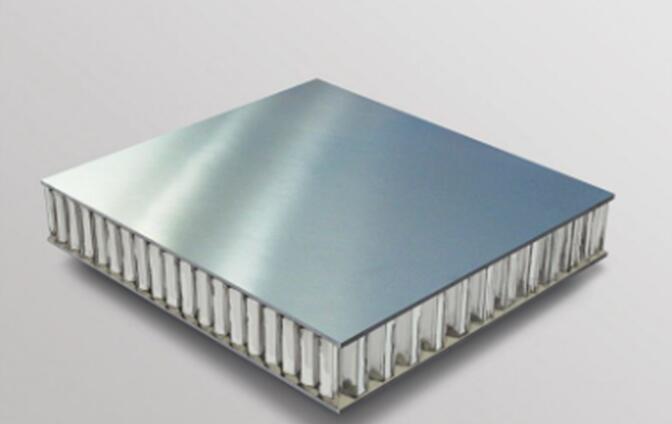 3003 h18 honeycomb aluminum plate has the advantages of light weight and high strength. Previously, aluminum honeycomb panels were mainly used in the fields of aviation and aerospace. This sandwich structure is commonly used in radomes, all movable rudders, ailerons, floors, compartment partitions, ceilings, suitcases and so on. With the progress of science and technology, the maturity of technology, and the characteristics of single construction products and large batch, the cost of aluminum honeycomb panel has decreased greatly, and began to be applied in the construction field. By the mid-1990s, it was mainly used for building internal and external decorative curtain wall panels.
During the production of 3003 h18 aluminum plate, the processing quality, texture, grain structure and composition of electronic aluminum foil are strictly controlled, and the product performance has reached the international advanced level. The wind resistance of the honeycomb material made of it greatly exceeds that of aluminum plastic plate and aluminum veneer, and has the characteristics of not easy deformation and good flatness. Even if the size of aluminum honeycomb curtain wall plate is large, it can achieve very high flatness.